INSPR Blog Community Spotlight @opalbyopal
Posted by [email protected] BigCommerce on Feb 12th 2020
QUESTIONS FROM OUR FOUNDER, WITH:
Feb 12th, 2020
Posted by Dilara Akol
With a street style game that is on point, and a passion for women's empowerment, opal stewart uses bold color and her sharp eye for styling to communicate her chic new york world.
what platforms do you use to express yourself creatively? how do different platforms help you tell your story? how important is video content to connect with your community?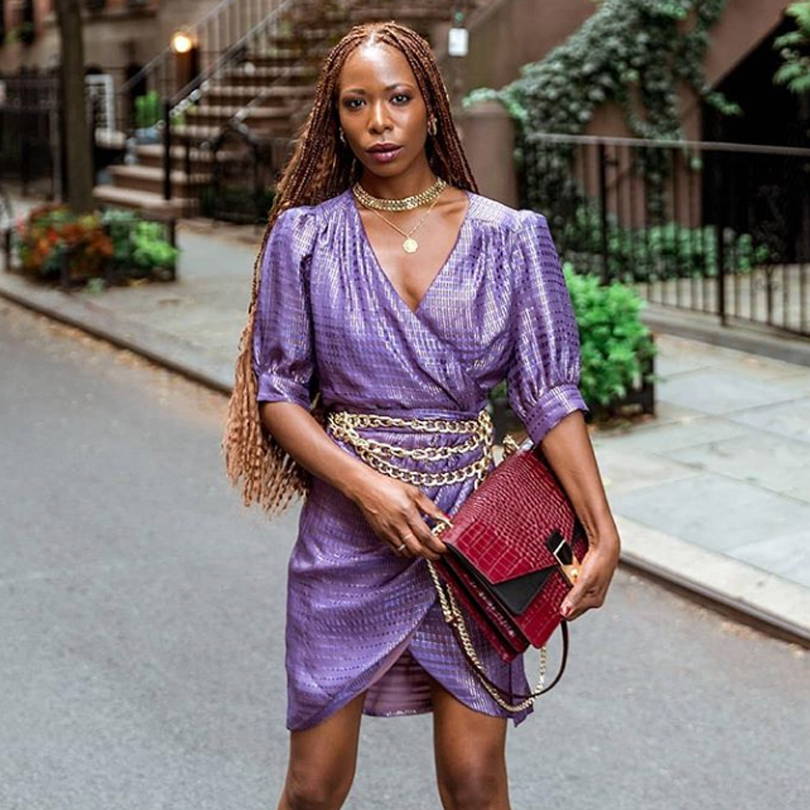 Right now I'm focused on creating for my blog opalbyopal.com. Instagram @opalbyopal, and Pinterest. Each platform has its own vibe so I have to tweak the way I present my content on each one. My blog is more long-form and I dive deeper into the topics I cover on fashion, beauty and lifestyle. My Instagram feed is a bit more curated and really focuses on my personal style and daily lifestyle. Pinterest is my vision board and I like to pin aspirational/inspirational imagery from style and beauty to home decor, cooking and DIY projects. I am also starting to explore more video content. It's one of the best ways to connect with your audience and show off your personality. I post video content on my IG stories daily but this year be starting a youtube channel so I'm excited to start creating on there as well.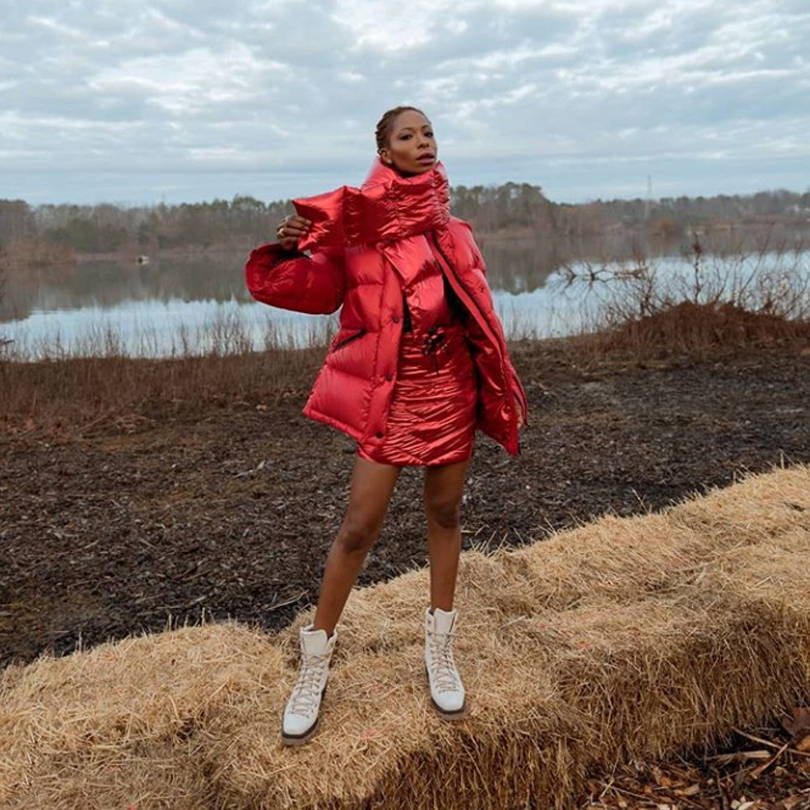 how do you keep your content fresh and inspiring? do you collaborate or shoot with other creators? what are three things your post needs to have to feel like "you". how do you communicate that visually?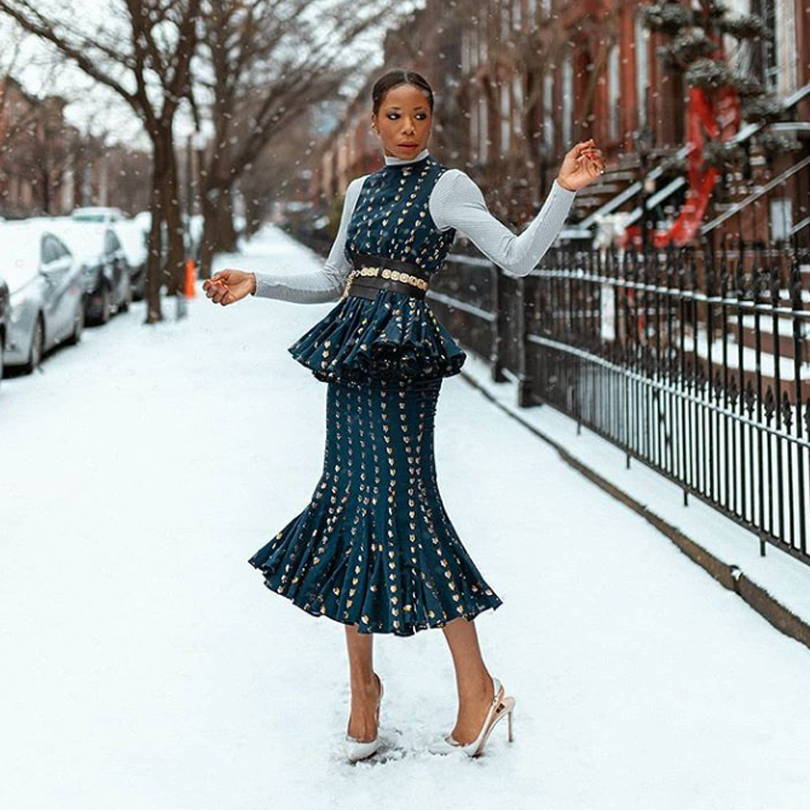 I try to take small social media breaks and look for inspiration IRL. Taking time to visit a museum, peruse fashion books and looking at style on the street. It really helps with sparking new ideas when you're in a creative rut. I also try to have conversations with my audience on IG stories to get ideas on what they want to see. Collaboration is one thing I want to do more of this year. Last year I collaborated with other bloggers and it was always amazing, to he among like minded and inspiring, women in their own right. Good light, a well-styled look and a scenic background is what most of my photos need to have to feel like me. I also like to use my captions to connect with my audience on a personal level and have mini conversations in the comments. Photography is a big part of my brand so experimenting with photography and editing styles is how I communicate visually.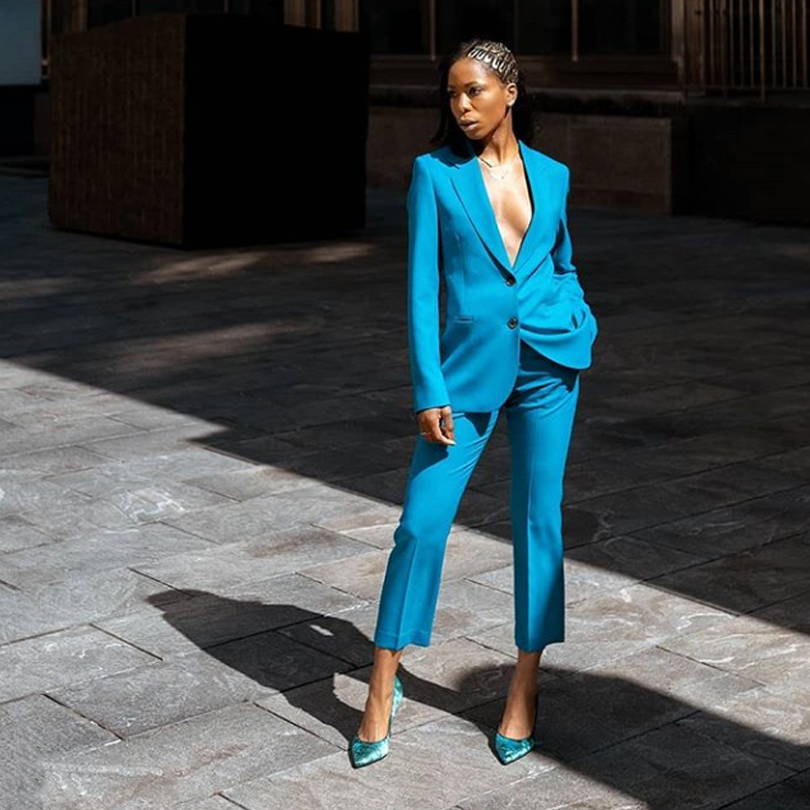 what are your go-to brands for creating content when styling looks yourself? how important are trends when styling your looks?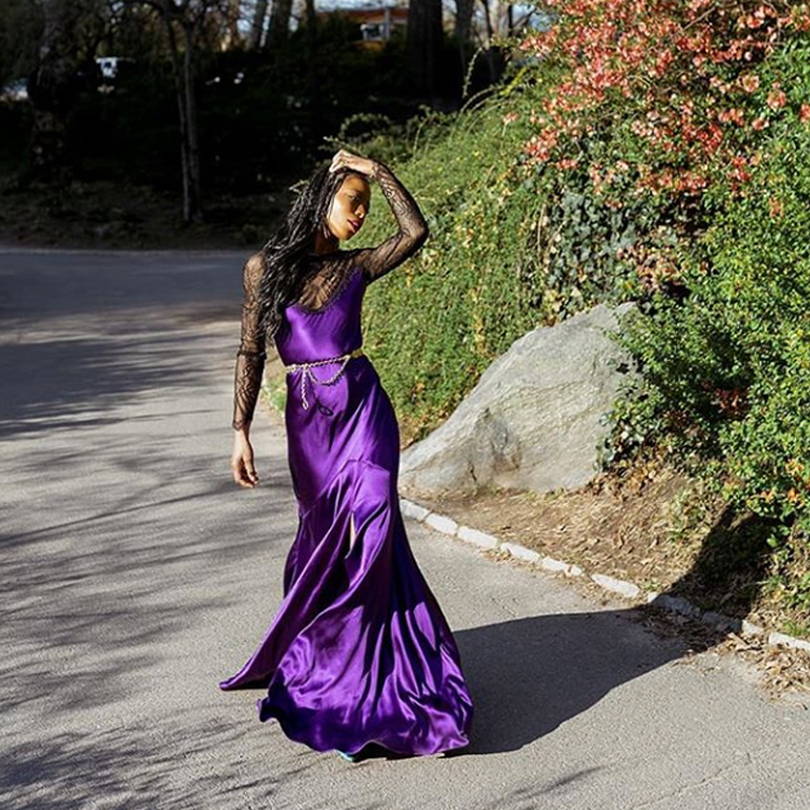 There are so many. I love finding new brands! &Other Stories, Vintage Shops, Monica vinader, AGL shoes, B-low the belt are just some that come to my mind. Walking through any one of the &Other Stories stores is like therapy for me. Their stores are always well-merchandised and they have the most beautiful flowers and plants throughout. Shopping there is truly an experience. Finding a unique vintage piece is always a treat for me so I enjoy visiting vintage shops around brooklyn, lower west side and upper east side in New York. Monica Vinader my go-to for jewelry. She has gorgeous minimal and statement jewelry mostly inspired by her travels. AGL shoes is an Italian shoe brand that is really the epitome of what comes to mind when you hear Italian made. They're one of my favorite shoe brands. B-Low the Belt is to get those chain belts I love so much. They always complete my looks. When it comes to trends, I try not to follow them too much but I'm always open to trying something new. I style my looks based on how I'm feeling and where I'm going. Styling is a lot of trial and error so I go through a lot of outfit changes.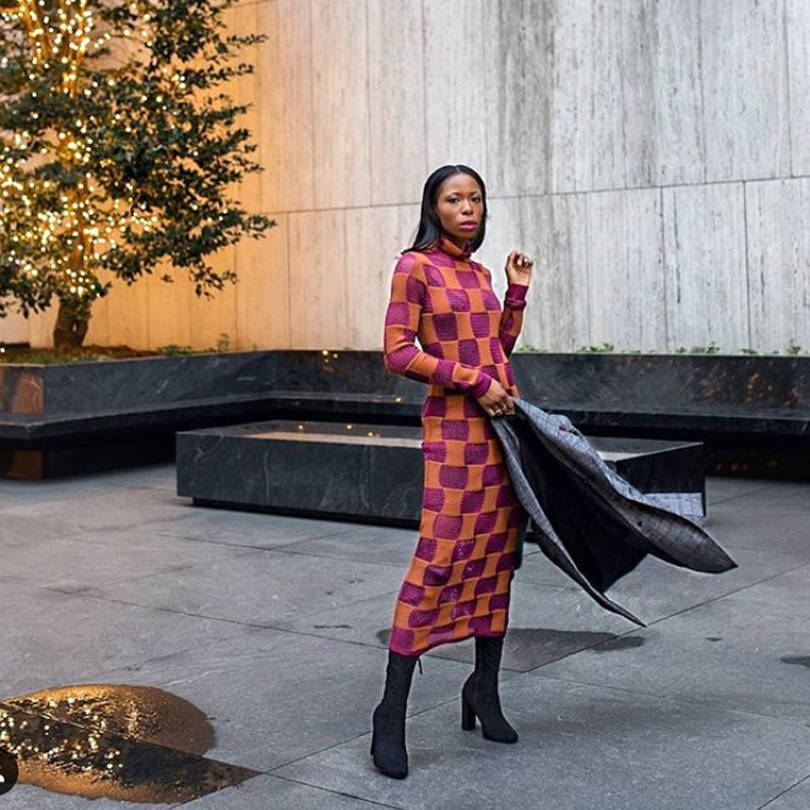 Name your five go-to creators for inspiration, community and support. tell us why you love them!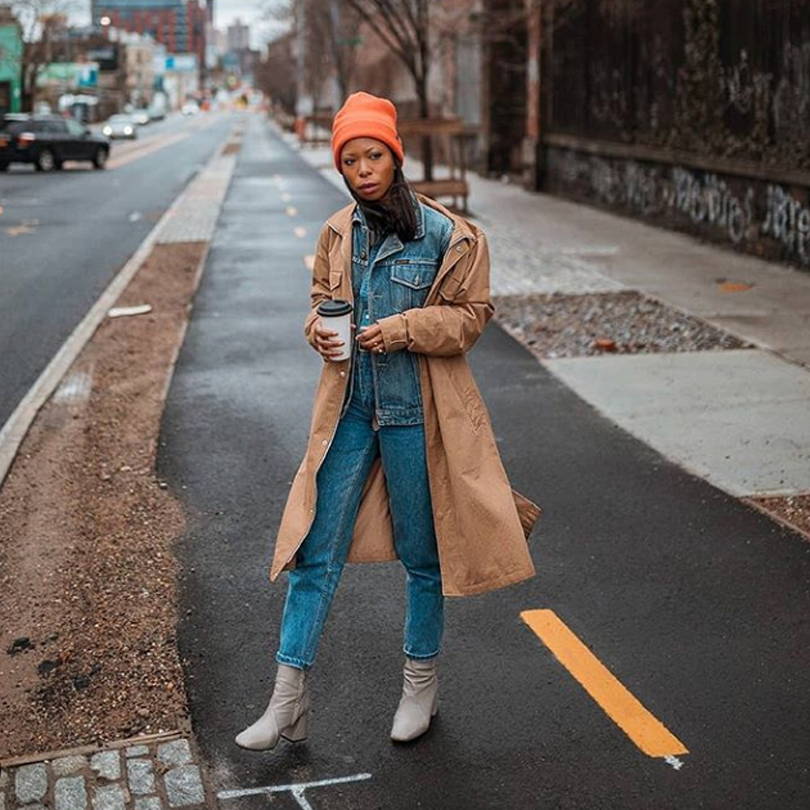 Muses Uniform - love her overall creative aesthetic. Every single image she produces is a work of art. Karla Deras (@karla_deras) - She's one of the first bloggers I ever followed and I just love her overall vibe. Her style is impeccable and she has the sweetest personality. Zendaya (@zendaya) is style goals. She can make anything look good and she has such a cool and edgy style. Aleali May ( alealimay) makes me want to get more into streetwear. She nails every single look and shows us that streetwear is not just for the boy. And there are so many people in my community that inspire me as well Gail Gonzalez (@simplygail) is queen of beautiful dresses, she styles them to a T. Ella Adenaike (@ellasfashionfix) is a connoisseur of mixing prints, I love her bold and colorful style. And Paige Arminta (@paigearminta) is just a creative content queen. Her images are always well thought out and she always brings that WOW factor.
what are you passionate about, and how do you tell that story through your content?
Female empowerment is something I'm very passionate about. I grew up in a household with 4 sisters and my mom always made it a point to teach us the importance of education and self-confidence to achieve whatever we put our minds to. This mindset definitely helped with shaping who I am now and got me past many of life's obstacles. My audience demographic is made up of ambitious Millennial and Gen Z women so I try to share that sentiment with them as much as I can. I call my followers my "Gems" and whenever I get DMs from one of them asking a question or telling me how much something I posted inspired them, it's so humbling and reminds me of why I love creating and expressing my style!
BONUS QUESTION!
what will be different in 2020 for how you create content?
I need to get more organized in 2020. I work better under pressure and I'm more of a spur of the moment kinda girl. But I have so much to achieve this year, being organized is a must. I also want to travel and explore more of the world!